Mantea was born with the desire to create a distinctive value for high-level accommodation facilities by renewing the breakfast proposal, both buffet and in the room, involving customers in a sensory and emotional experience.
The attractive moment is created by elegant displays in sustainable material and citrus scents perceptible even outside the jar (absolute novelty).
Single-doses of 28 gr.
Oranges / Apricots / Blueberries / Strawberries
Our single doses are made with at least 50% of certified organic fruit and a low sugar content.
The caloric intake is therefore reduced with a careful eye on the health of the final consumer.
We only use citrus pectins and natural antioxidants.
A full of healthy energy to start the day in the best possible way!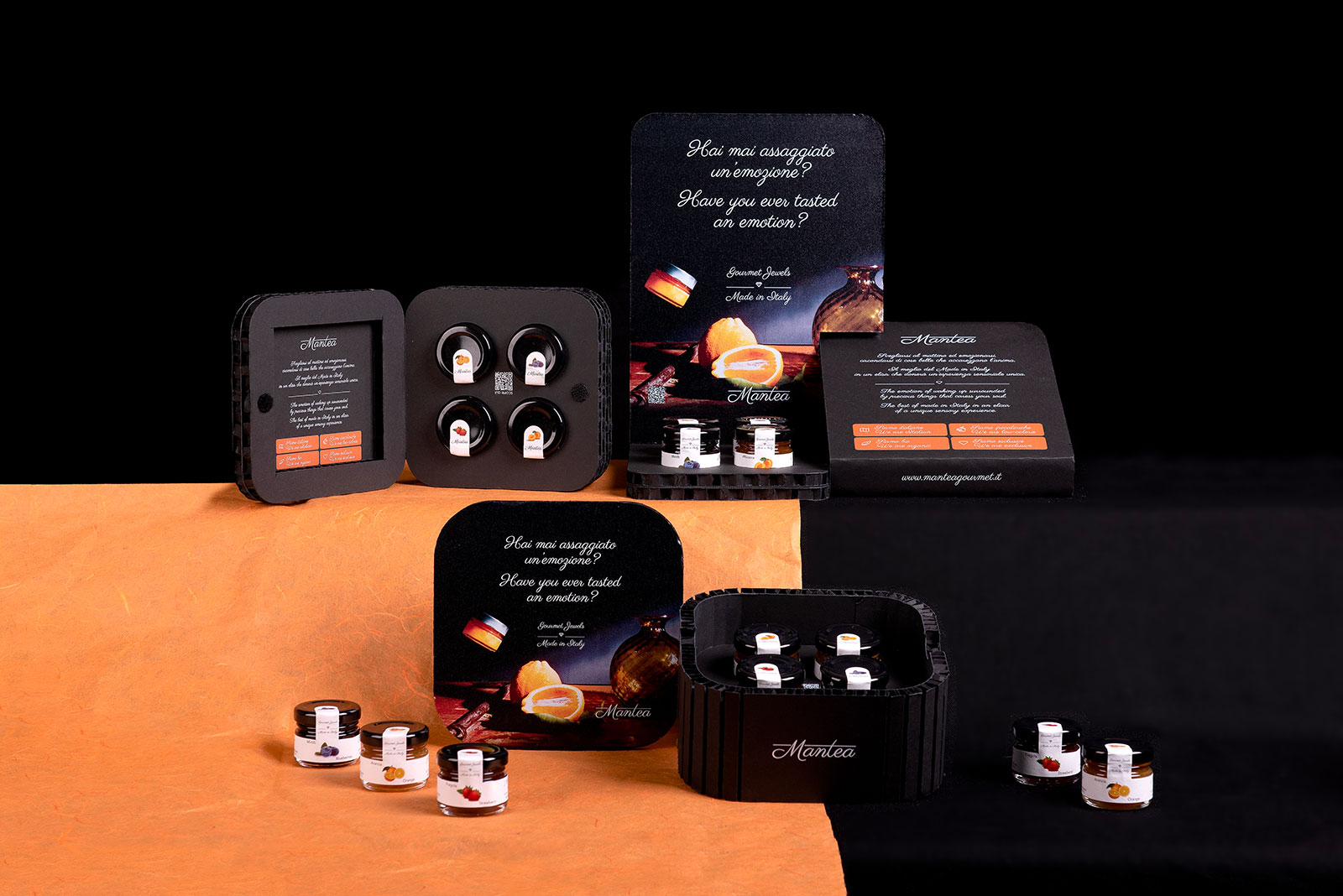 Discover the new Mantea products