A Christmas in
Colors
Discover the new homemade panettone with fruity fragrances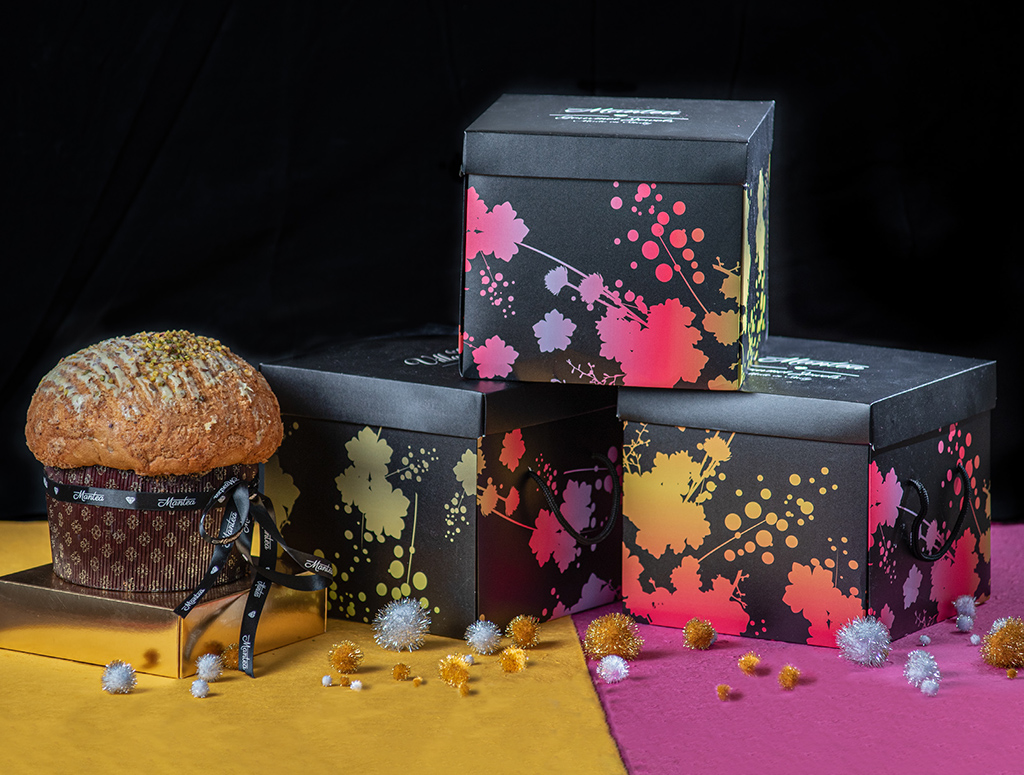 Mantea's panettoni marries the skilful homemade tradition with the novelty of fruity fragrances that will finally make Christmas different.
AVAILABLE IN 750g FORMAT
Shelf life 90 days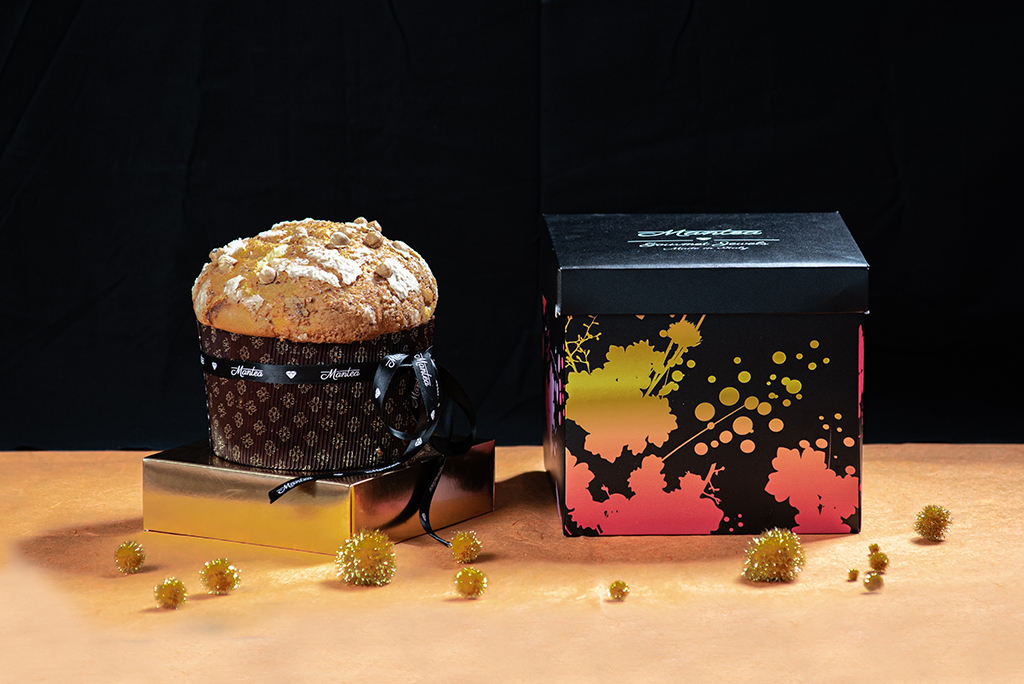 PEACH AND HAZELNUT GLAZE
Leavened with soft drops of white peach that give a fresh and fragrant note. The glaze is made with hazelnuts in a harmonious combination.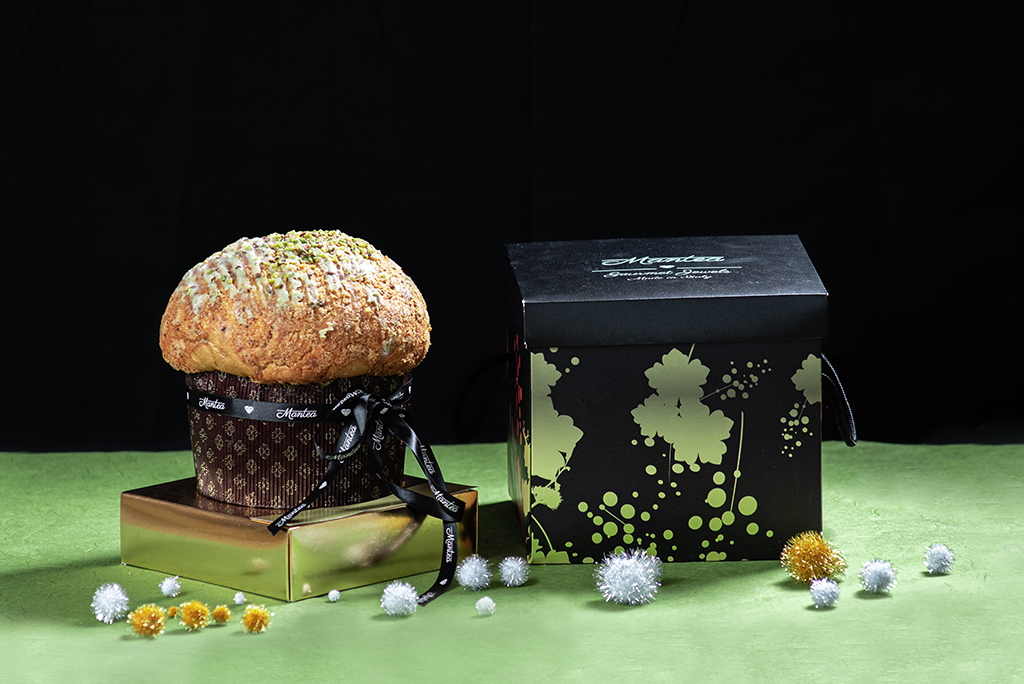 PISTACHIO
Leavened with Italian pistachio cream filling. Our most delicious proposal. The glaze is made with a pistachio chocolate which gives an even more marked taste giving a crunchy note.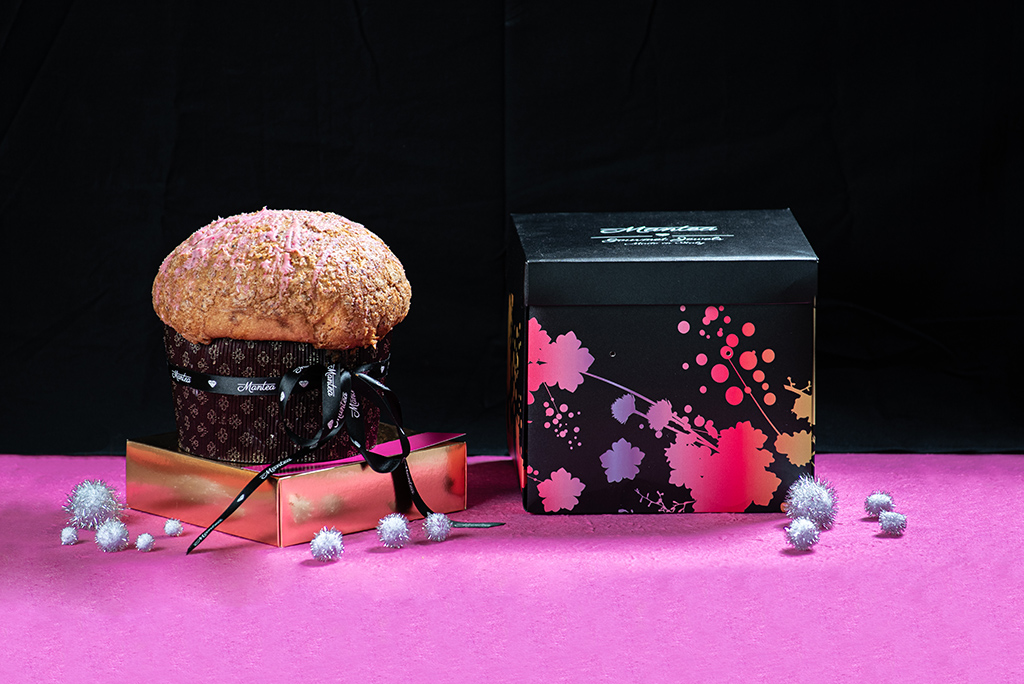 RED FRUITS AND WHITE CHOCOLATE
Leavened with soft drops of raspberry and blueberry inside to make the dough soft and light. The icing is made with a white chocolate crumble that softens the slightly sour note of red fruits.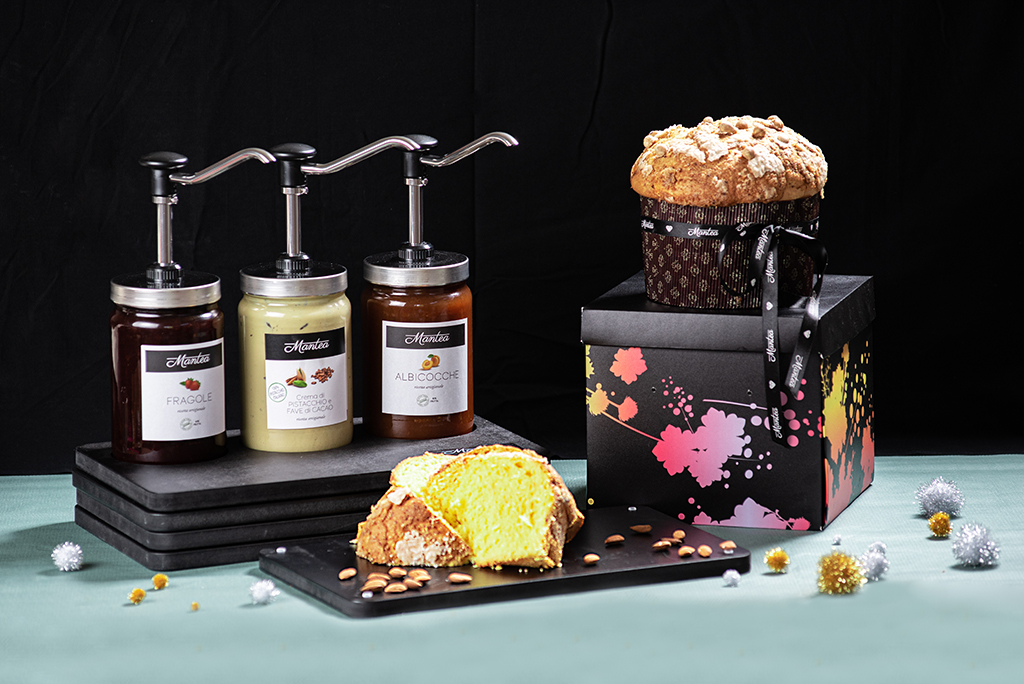 CUSTOMIZED PANETTONE • NEW
A soft and simple empty leavened product that can be customized with the Mantea creams proposed with the dispenser. Cover with almond glaze. Recommended filling or double filling: White chocolate cream | Hazelnut and cocoa cream | Pastry Cream | Pistachio cream and cocoa beans